Microsoft will release system updates at regular intervals, mainly to improve the stability of the win10 system. Many friends will choose to update the system automatically, otherwise there will always be updates and upgrade messages. However, some users complain that Windows 10 computers always restart and update, and they have to wait at least 10 minutes, which will interrupt tasks that require continuous booting. So is there any way to solve this problem. Of course, let's get started!
Step 1:
Press Win key and R key together to quickly open the Run window, then type "services.msc" to open Services window.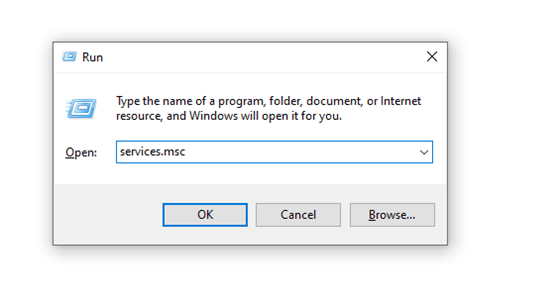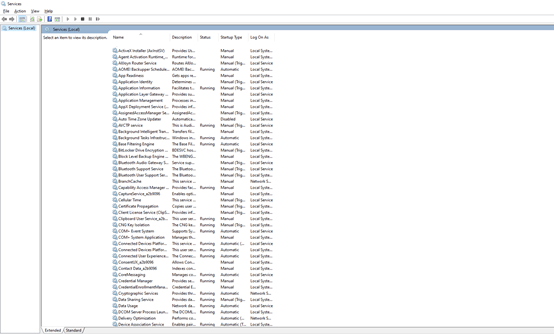 Step 2:
Go to find Windows Update item and right-click it to open Windows Update Properties Window.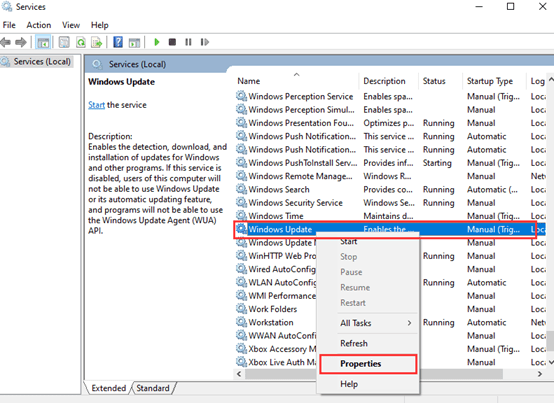 We choose Disabled in the list, and click ok.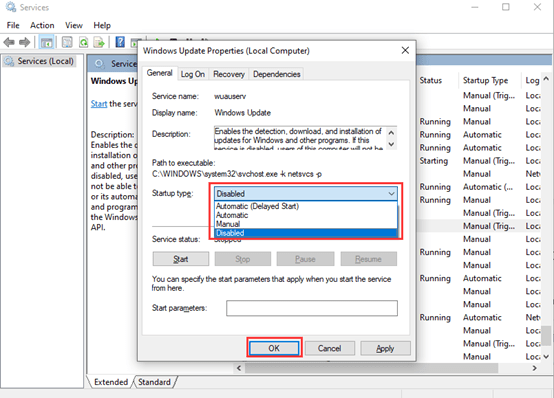 Step 3:
Now, press Win and R again and type "gpedit.msc" in the box to open Local Group Policy Editor Window.
Select Administrative Templates> Windows Components> Windows Update.
Find out and right-click the Configure Automatic Updates item and choose Edit option.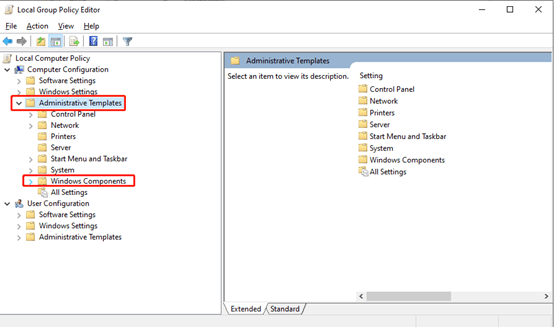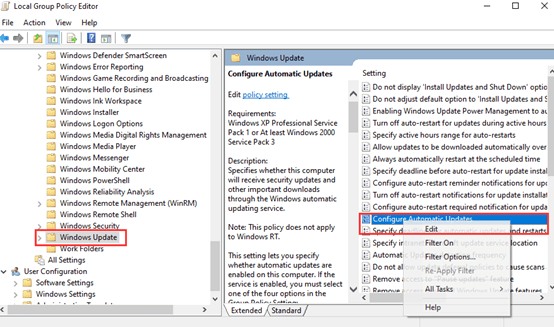 Check the Enabled option and type your computer IP in the comment box.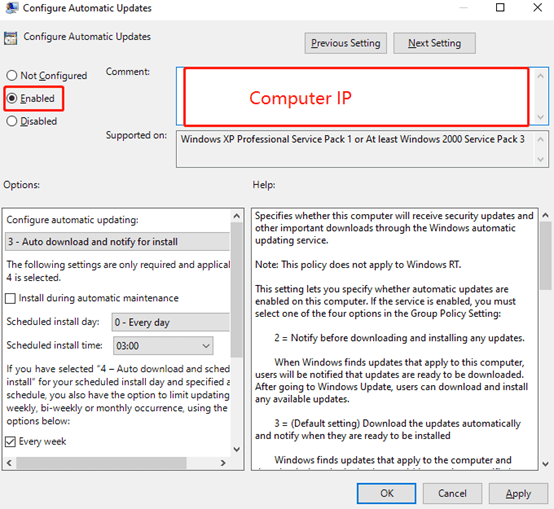 Now you have successfully closed the automatic updates.