We generally insert a sound in PPT for a better presentation, and have you ever thought of adding background music in MS Word? It will also bring different feeling to the reader, especially when there is lot of content in the Word document. The method is simply and easy to follow:
Step 1: Add Developer Tab into Ribbon

1. Click File at top left in the Ribbon.

2. Click Options in the left pane.

3. The Word Options dialog box will display, go to Customize Ribbon tab and check the box of Developer under Main Tabs, then hit OK at the bottom.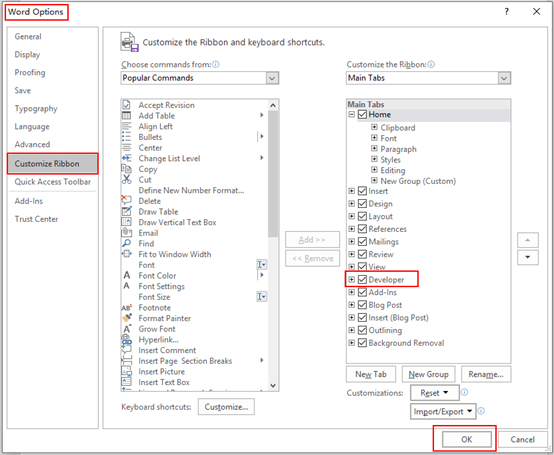 4. Now you have successfully added the Developer tab.

Step 2: Add Windows Media Player Controls

1. Go to Developer tab, click Legacy Tools button which is in the Controls group. Select More Controls button in the drop-down list.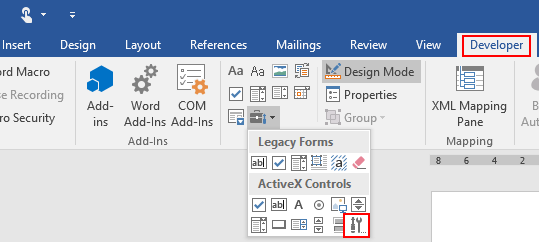 2. The More Controls dialog box will appear, move the scrollbar up and down and select Windows Media Player, then hit OK at the bottom.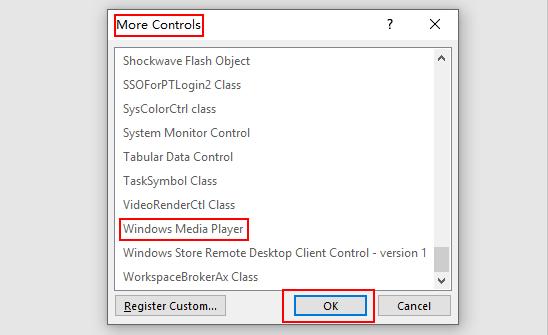 3. You may notice that a media player has been added in the document. Right-click it and select Properties in the pop-up window.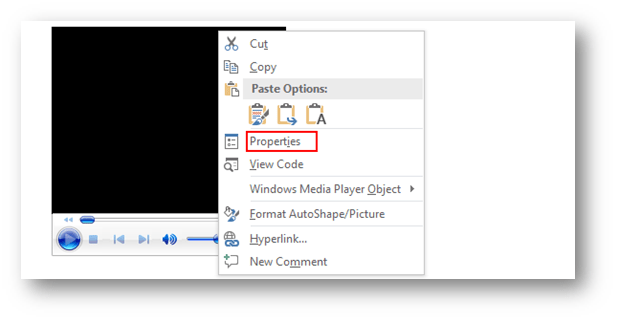 4. In Properties window, go to Alphabetic tab and click […] button right next Custom to open up the Windows Media Player Properties window. Then click Browse to choose the background music in your PC. There are other settings like Controls layout, Playback options and Volume settings. You could adjust the options according to actual needs. For me, I will choose Invisible, otherwise leave it as default(Full) in the Select a mode box. Set Playback options as Auto start, and also set up Play count, which is number of music file playback.

5. Simply click OK when you finish operating and save the Word document. Now whenever you open the document, it can automatically play background music.