The built-in lock screen pictures on Windows 10 might not reveal your personality, and have you ever thought about changing it, especially when coming across a picture that you really like or a photo you snapped while traveling? In this post, let's take a look at the tip as below:
1. Right-click on a blank space on the Desktop and select Personalize from the menu.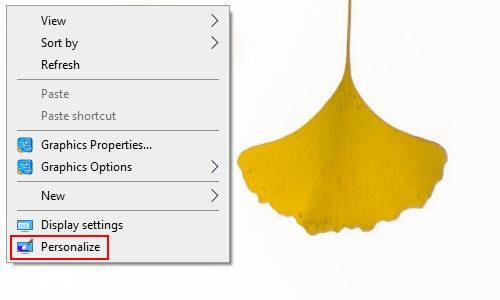 2. The Settings dialog box will display, scroll down and select Lock Screen in the left pane.
3. There are three options of Background – Windows spotlight, Pictures and Slideshow, click the drop-down arrow and pick one according to your preference. Here I choose Picture as an example and then Choose your picture plate will appear.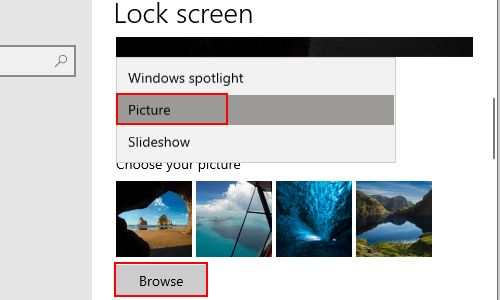 4. If the system default pictures do not meet your needs, just click Browse and a new window of Open comes up, simply hit Choose the picture after selecting your favorite one and now then lock screen picture have been changed relatedly.