We have shared the method to make a histogram in Excel in previous post, but sometimes you might need to personalize it for special display purpose. Just follow these steps and let's see how to create an inverted histogram in Microsoft Excel.
1. You got an original histogram in Excel worksheet, and here I take Monthly Sales in 2018 as an example (all data is fictitious).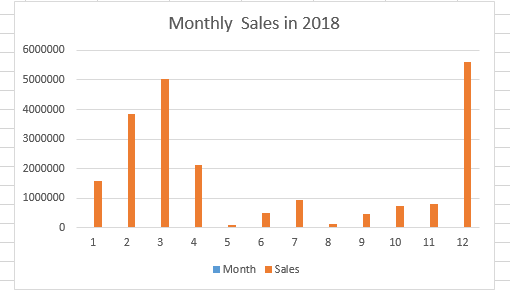 2. Right click the y-axis of your histogram, next hit Format Axis in the pop-up list.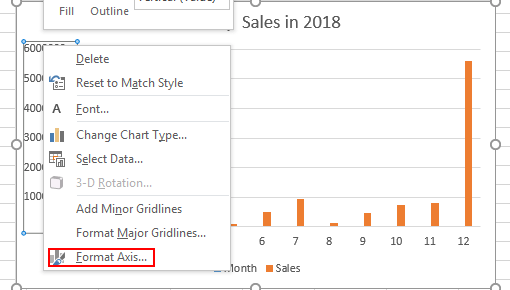 3. When Format Axis dialog box appears on the left, go to histogram icon tab and check the box of Values in reverse order.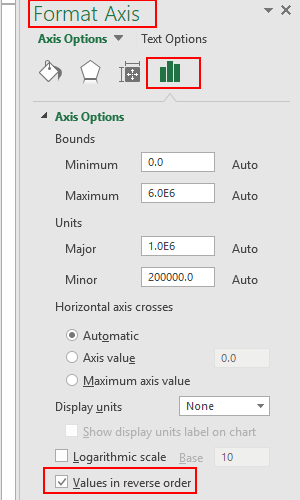 4. Now the original histogram has been inverted as below.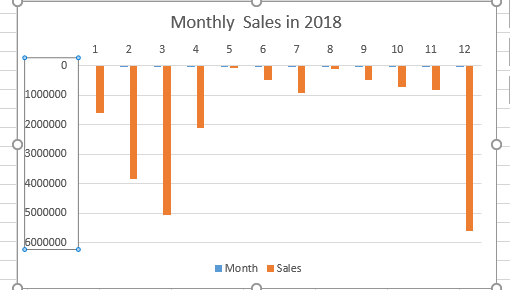 5. Select the second button on the right, you can also modify Style and Color of the histogram, here I'd like to show you some examples.

6. In the options of Style, you can select one to insert background color of the histogram.

7. In the options of Color, you can select one to make the histogram more artistic.
8. With different combinations, you can make the histogram to achieve the best display effect according to actual needs.