The Registry is where all of the magic happens in Windows. It is the database and hierarchical structure that stores all of Windows settings, configurations. Before working in the Windows Registry, it is always a good idea to back it up first, so that you have the option of restoration, should something go wrong. But do you know how to export registry file on Windows 10? Here's a simple guide.
1. Press shortcuts [Win]+[R] on your keyboard to open Run dialog box, next type the command: regedit and click OK at the bottom.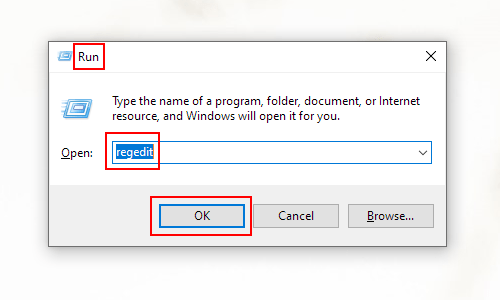 2. When Registry Editor dialog box comes up, go to File tab and click it, then select Export in the drop-down list.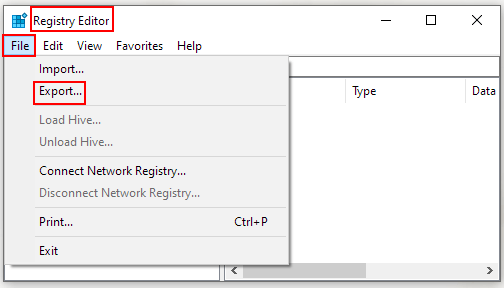 3. Export Registry File dialog box appears, select the save path you prefer in the left pane, here I choose Desktop as an example. Next type whatever you want in the box of File name, and do not forget to click Save to save the settings.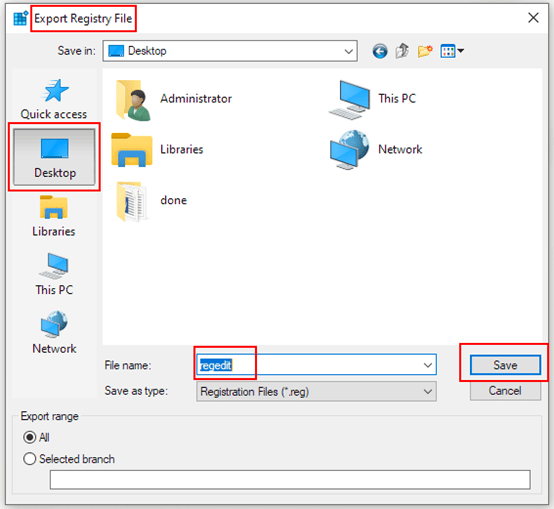 4. Now back to the desktop, you will find the registry file has been exported already.