Windows 10 integrates Windows Search directly into the taskbar, but if you're one of those who doesn't like search box or doesn't want to lose too much space of screen, you can choose to hide it from taskbar. And here's a simple guide for your reference.
1. Right-click on any blank area on the taskbar and go to Search on the menu, and there you will have the option to hide it.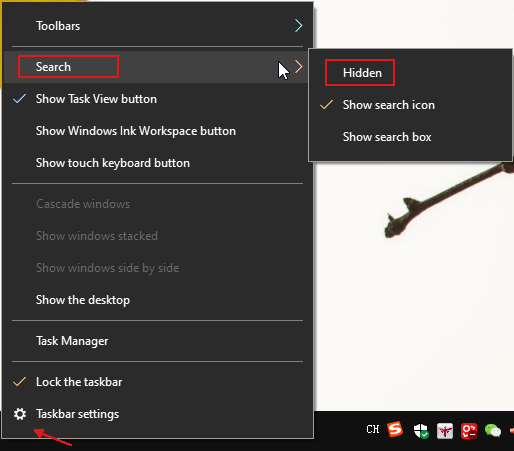 2. You can also choose to show search icon only, thus a magnifying glass icon will appear next to Start button. Then just click it and type what you want in the search box.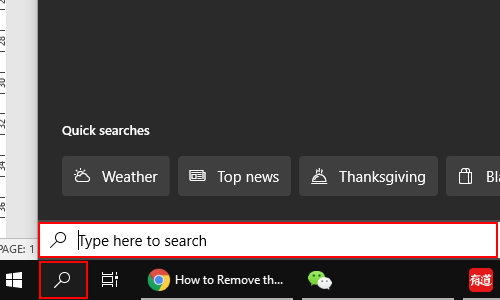 3. If you're used to use the search box which is displayed to the left of the taskbar. Select Show search box in the step 1 to restore it and now you can type the keyword directly.