There are a variety of symbols in Word, and most of them are hidden in the Symbol dialog box. If you want to insert a specified one into the MS Word document, like less than or equal to symbol, try the following steps or simply use shortcuts.
1. Go to Insert tab, click Symbol button and choose More Symbols in the drop-down box.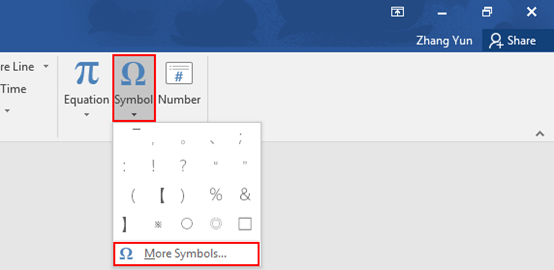 2. The Symbol will display, select (normal text) in the box of Font and choose Mathematical Operators in the box of Subset. You will see less than or equal to, greater than or equal to, approximately equal to symbols in the option box. And this method can also be applied to Microsoft Excel.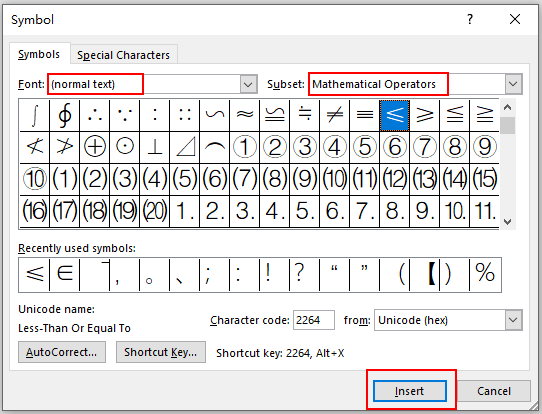 3. Note: you could also use keyboard shortcut to insert less than or equal to symbol. Just enter the Character code, which is 2264 in the above dialog box, and press Alt + X.