When you are reading a long document in Word, dragging the mouse for a long time can make your fingers uncomfortable, especially in winter, everybody wants to put hands in the coat pockets. So how can we achieve it? Here's a simple guide.
1. Click File in the top left.

2. Click Options in the bottom left.

3. The Word Options dialog box will display, go to Customize Ribbon tab, choose Commands Not in the Ribbon and click New Group in the bottom right. Then select Auto Scroll in the drop-down list, hit Add and you will see it has been created in the Main Tabs.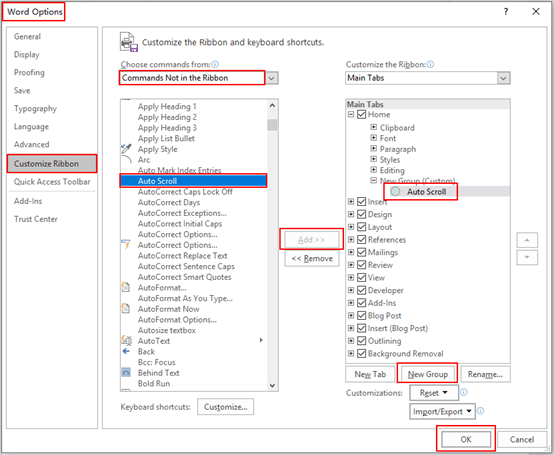 4. Simply click OK, and the Auto Scroll button has been added in the Home tab.