When editing Excel spreadsheet, you can hardly avoid entering a series of similar data, like departments in company, product ID, e-mail address, etc. Some of them are almost the same, just a little difference in the begging or ending, but you still need to input them completely over and over, which is quite exhausting. In fact, you can do it smarter by customizing a template in Format Cells.
For example, if you are making an information sheet of company staff, there are so much similar text you shall enter in Excel, like the department of each employee. To save the time and effort, you can make a basic template at first.
1. Select the cells you want to enter these data. Right-click the selected area and click Format Cells… in the menu.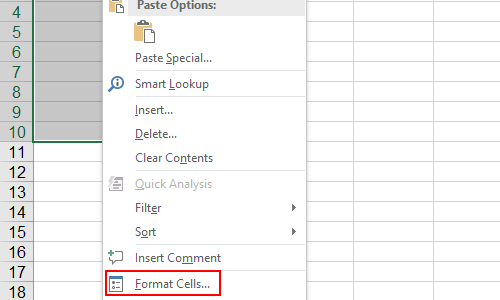 2. Switch to Custom in Category, then type the format in the textbox.
The fixed content that will repeat in each cell should be enclosed in quotation marks, and @ refers to the content that you want to manually input every time.
3. Hit OK to implement the custom setting. Then anything you enter in these cells will follow the fixed content.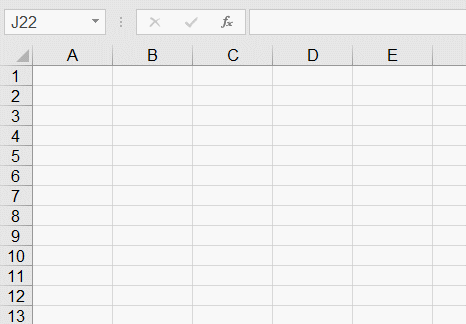 4. In this way, you can also enter @ and the mailbox suffix in the textbox under Type.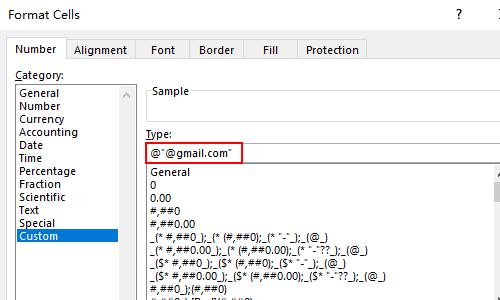 5. Thus you can input a series of e-mail addresses in Excel by entering the prefix only.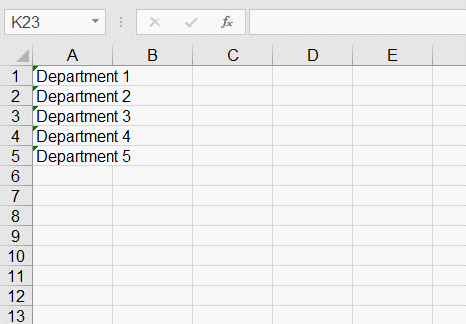 6. In a word, to customize a text format in Format cells, you only need to enclose the fixed content with quotation marks and use @ on behalf of you want to input by yourself.